Empowering women farmers through tourism
This guest blog was written by Tricia Barnett, Director of Equality in Tourism.
Equality in Tourism believes tourism should be fairer for women. We are a charity working to put gender on the agenda of global tourism. We want women all over the world to enjoy equal benefits of tourism, because in general they don't. It's not at all unusual for women to be working at the in the least well paid jobs with little opportunities for training.
For example, a housekeeper in an award winning eco hotel in a country like Sri Lanka or Kenya might just earn £1 a day. She also might be struggling with a split shift, which means she hardly gets to see her children. But there are all sorts of ways that women can benefit from tourism and it's so normal to see women selling their handicrafts or opening their homes for visitors to stay. For many of these women, tourism has been empowering.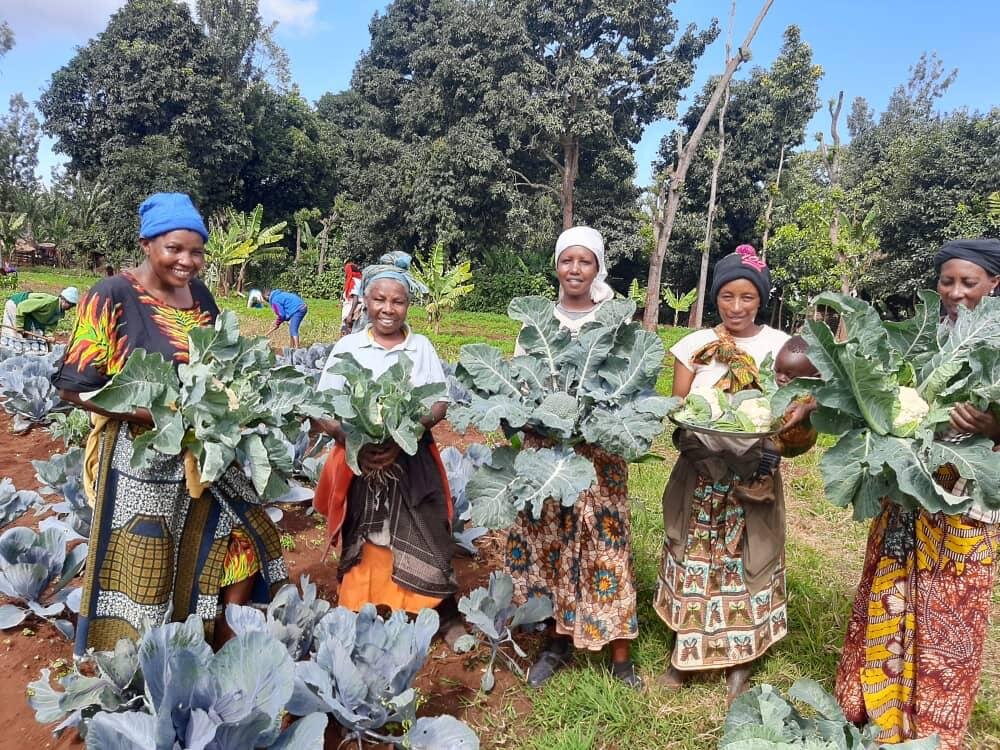 But there are also people who live in successful tourism destinations who live in a parallel universe and have no idea how they might benefit from the visitors who are in a separate bubble. Equality in Tourism has our own path breaking project in the Kilimanjaro region of Tanzania. So many people come to climb the iconic mountain, but all around are impoverished families living a subsistence life. Many of these are farmers, and in Tanzania as elsewhere in the world, it is women who are the farmers.
Four years ago we began work with a local women's empowerment organisation, KWIECO ww.kwieco.com to train the most marginalised farming women in better farming methods, farming as a business, entrepreneurship and women's empowerment.
The objective was to help them create a co-operative which would supply the many local hotels and lodges with quality fruit and vegetables. Before training, they competed with each other in the market place to sell their produce to dealers. Prices were very low. So low, that when we first began work with the women and started a micro-finance scheme, some couldn't even save 30 pence.
Our business plan showed that the co-operative, Wamboma: Women Farming for Their Future, would be self sufficient in three years. They opened a shop. But then climate change created floods and drought that destroyed three crops. We raised money and now they have industrial sized greenhouses, drip irrigation, tanks and pumps.
We were back on our feet. Until Covid-19 closed all the hotels and tourism came to a halt.
We have always operated on a shoestring. But now we are stuck. The women are back in the market place and not getting the cost of their labour back as they sell at low prices once again. Having saved brilliantly and made use of their loans to send their children to university or buy a sowing machine or improve their farms, they can no longer save. What is such an important asset though, is that they have, for the first time in their lives, food security.
We have had to think on our feet and the women would like to be trained to dry their produce and – a very western suggestion – to create farm boxes. All of this needs investment for training and equipment and a website, so we need to fundraise again.
The results have been life changing. We would love to take the learning and share it elsewhere where women farm and tourism is a key industry.
The women, who were the most marginalised in their communities, are now sought out for their advice. They are managing the shop and their savings and their production. They are working together. They are challenging their men to support them better and are being supported to fight against gender based violence that has been rampant.
It is quite wonderful to hear from the women how the project has changed their lives. Before the pandemic, a big adventure operator was organising for their tours to come to the villages and meet the women and see what they've achieved and to buy their produce.
One day, perhaps you will be able to as well. You would be very welcome.
Tricia Barnett
www.equalityintourism.org
Director
Equality in Tourism